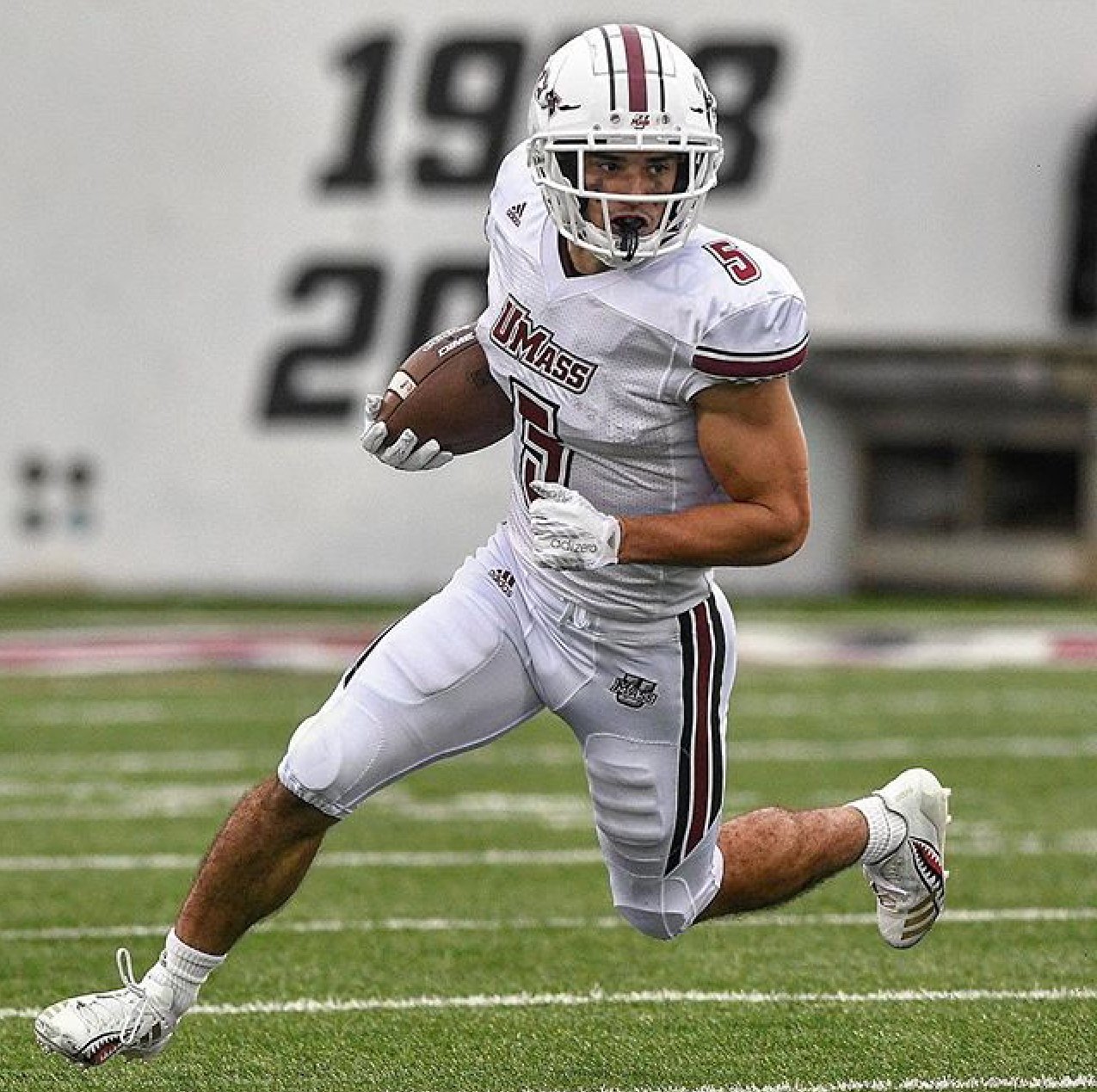 Clearly college football is evolving quickly. I bet 5 years ago you would've seen at least 10 players listed as Classic Slot. The way I am defining roles that would mean they would NOT be multiple in their skill sets. They would be physically limited, smaller in stature and strength and potentially lacking long speed which would be required for them to also play X or Z.
With only one player here this year, that means the other guys were not only used out of more than one slot but had physical characteristics needed to play those roles. Our man Andy Isabella is a good one though, make no mistake. He might be a tempting target to reach on because he is truly a baller, but he for value he needs to be a 3rd Round pick.
GOOD: Andy is a player you want on your team. If you can draft him in the general range for his position and ability value, he WILL improve your team. He is a faster version of Wes Welker…that's what you're getting. Same amazing feet, quickness, explosive as hell out of breaks. Snaps off his routes and gains separation while the DB is still trying to figure out which direction he went. Great feel for where soft spots are in zone so he's your first read on many routes to the flats and middle of the field. He can move the chains but you can't ask him to fight through the DB to get the ball. Speed to burn, elite trait.
BAD: Lacks size and physicality. Typical of the physical make-up of these slot guys, his small stature is what helps him get open but it also is concerning considering how much time he will spend getting crushed across the middle. He's well built for his size, but still he's small. If you scheme him so throws put him in a protected position, you will get more years out of him. He has tiny hands and is a serious body catcher as a result. In the NFL that might result in a lot of balls punched out at the catch point if he's not careful. Needs polish in his routes.
BOTTOM LINE: Isabella (Cleveland kid BTW…) is exactly what you want if your team loves that Wes Welker type of play set. Massively productive for the last 3 years. He can be targeted 10+ times a game because he will catch the ball. Dependable in getting open and being in the spots he should be in. Always knows where the 1st down marker is. Loves the game, plays with fire and desire. Great team player and locker room guy. I would love to be on the field with him in a Super Bowl…contagious will to win. WR2 or WR3 as immediate starter. Bottom of 2nd Round is about where you should start looking at him.