The Browns stayed out of the game last night, apparently finding very expensive trade opportunities and none to Dorsey's liking. I love that he doesn't force things in the Draft. We've seen way too much of that over the years. Instead he will find a nice group of good quality players in Round 2 and he can probably find a much more agreeable environment to move around some assets and target his guys.
In the meantime, what happened last night? LOL. A lot happened last night!
The NEW YORK FOOTBALL GIANTS happened last night! And not in a good way…they completely shit the bed.
As is being portrayed in the national media all morning today, it appears the Manning Family is now a heavy participant in the Giants Draft room and were able to trample Gettleman by convincing ownership that Daniel Jones is their Franchise QB of the Future! And he just happens to look the most like Eli of all QB candidates so that's good. Watching Dave Gettleman explain to the media today why they are so f*cking stupid was painful. He was telling them the story of how he fell in love with Jones at the Senior Bowl, as he watched a "professional quarterback" at work. Gag. Barf. Puke.
What a pile of horseshit that was clearly made up last night as they immediately started feeling the massive fan backlash. He couldn't even tell the story smoothly, because none of it was true…LOL. Watching the Giants become the new laughingstock of the NFL has not been nearly as rewarding as I thought it might be. I don't wish that role on any team. We spent 20 years in that role and I don't wish it on any team, except maybe Pittsburgh.
Any-hoo, let's have a look at some recaps that are courtesy of LA Times reporter Sam Farmer, with comments from me after his…
1. Arizona Cardinals: Kyler Murray, QB, Oklahoma
The Cardinals go with the guy to whom they've been attached since the NFL Combine. They're counting on the Heisman-winning quarterback to mesh well with Kliff Kingsbury's offense better than Josh Rosen. Murray starts with a solid floor of athleticism and accuracy and his dynamic, fearless playmaking gives him a higher ceiling.
BIG E Says: I have never been on the KM hype train, he's too small even by new NFL standards reinforced by Baker Mayfield. That's great that he can scramble because he's going to freakin need to. Oh, and the Cardinal's O-Line completely sucks, so good luck pal.
2. San Francisco 49ers: Nick Bosa, DE, Ohio State
Bosa (6-4, 266 pounds) gives the 49ers a sleek edge-rushing force, carrying more upside than brother Joey of the Chargers. With Pro Bowler DeForest Buckner coming off a breakout sack season and Solomon Thomas settling inside, Bosa serves as a great complement in Robert Saleh's 4-3 scheme.
Big E Says: This was the correct pick and will reward the 49ers for years. They are building a formidable defense.
3. New York Jets: Quinnen Williams, DT, Alabama
Williams' meteoric rise as a massive (6-3, 303 pounds) and explosive prospect concludes as he takes his Aaron Donald-like disruptive potential to what's expected to be a hybrid front for Gregg Williams. This Williams will raise the quickness inside next to Leonard Williams.
BIG E Says: Another excellent pick. Right player, right slot. Jets have always highly valued the D-Line and they got a potentially elite one here.
4. Oakland Raiders: Clelin Ferrell, DE, Clemson
The Raiders surprise with their edge selection with more of a traditional 4-3 fit for Paul Guenther's scheme. Ferrell is the best all-around of the Tigers' defensive line prospects; he's he is a big run-stopper (6-4, 264 pounds) as well as an explosive-enough, power-based pass-rusher.
BIG E Says: Mike Mayock and Gruden have lit their dumpster fire starting with this pick…Ferrell was not a Top 10 player, much less Top 5. Absolute FAIL when Josh Allen was still on the board and they could have had BOTH goddamn players! Idiots.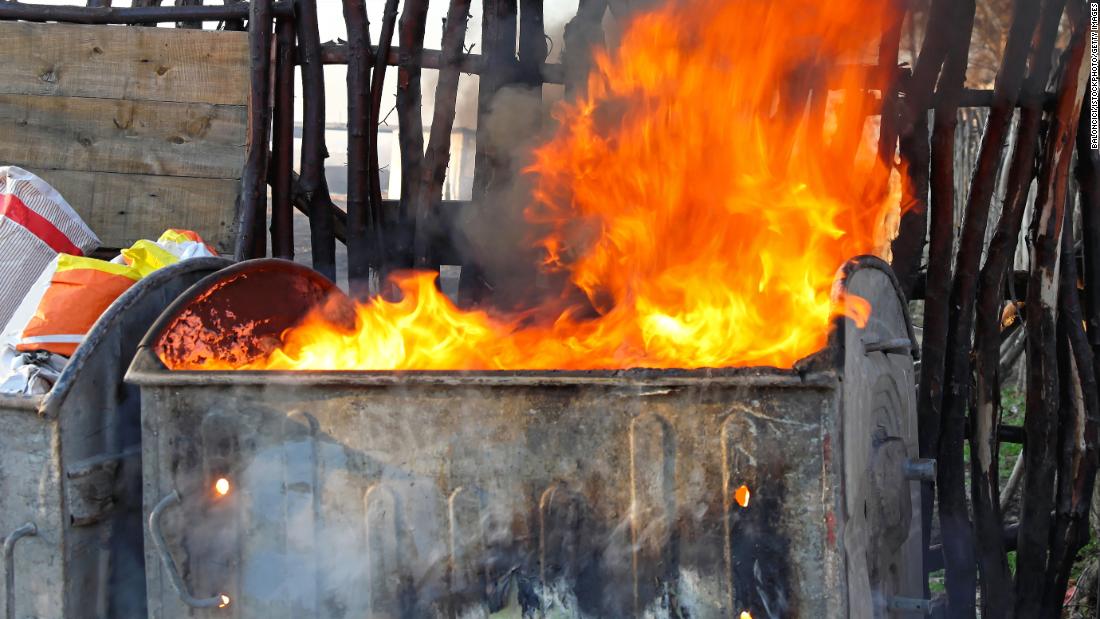 5. Tampa Bay Buccaneers: Devin White, LB, LSU
White has great speed and explosiveness in a compact, fast and furious package (6-0, 237 pounds). He will cover a ton of ground against the run and fly around the field as the rangiest linebacker Todd Bowles has ever had in his 3-4 scheme. He's an upgrade over free-agent loss Kwon Alexander.
BIG E Says: Good player, not sure he was Top 5 caliber, but you gotta make your move when you can. He should fit into their scheme well in Tampa and needs to be an instant starter at this Draft slot.
6. New York Giants: Daniel Jones, QB, Duke
The Giants jump on their Eli Manning successor in the form of pro-tailored passer with ideal size (6-5, 220 pounds) who conveniently got NFL-friendly tutelage on noted Manning mentor David Cutcliffe. Jones also has the physical and mental toughness to survive in a big market vs. NFC East competition.
BIG E Says: If Oakland is a dumpster fire, the NY Giants are a raging inferno! Who lets the Mannings choose their players? Is David Cutcliffe that coaching an elite SEC team that nobody knows about? And why the f*ck is an NFL team willing to let that kind of homerism and bias creep so far into their process that they convince themselves to do it? Not just idiots, F*CKING IDIOTS. One of the worst picks since Jake Locker. And now the pressure on that poor kid to be not just an early starter but to SAVE the Giants franchise? My god could you possibly create a scenario that is more likely to fail? Yes, go back and research Tim Couch who actually had talent…
7. Jacksonville Jaguars: Josh Allen, DE/LB, Kentucky
The Jaguars catch a falling edge-rushing superstar who gives them some flexibility in their front seven. He can be a "LEO" to support ends Yannick Ngakoue and Calais Campbell in Todd Wash's scheme and also fill the void of a strongside linebacker who excels in dropping back in coverage.
BIG E Says: Yes. All day every day. Allen might be the most qualified player in the Draft to play SAM (or LEO in Jacksonville) and those skill sets are getting harder to find every year.
8. Detroit Lions: T.J. Hockenson, TE, Iowa
Hockenson (6-5, 251 pounds) looks like the next great all-around player at the position with his hands, physicality, smarts and agility, a la fellow former Hawkeye George Kittle. This pick signals the Lions are committed more to power running in their offense and also will employ Hockenson as a busy target in the middle of the field.
BIG E Says: Blah, blah blah…Iowa TE's are awesome, Iowa TE's are worth Top 10 Picks…BULLSHIT. Read my Bold Prediction #1 post. Hockenson's stats in college do not support a pick this high. See also Noah Fant. Same story.
9. Buffalo Bills: Ed Oliver, DT, Houston
With Kyle Williams retiring and Star Lotulelei being a free-agent bust, it was hard for the Bills to pass up the chance to beef up their line with a versatile inside-outside disruptor. Sean McDermott will maximize Oliver's ability to line up anywhere in his front.
BIG E Says: Great fortune falls on Buffalo for once. Oliver will be a rock in their Defense for years and his versatility makes him that much more valuable and justifies his Top 10 status. And the kid PRODUCED in college. His stats are incredible for 3 complete years, there was no first year soft start, he rocketed to elite performance as a freshman. Now go back and look at Hockenson's stats and tell me how the f*ck he got picked ahead of this guy! On position value alone that should never happen…
10. Pittsburgh Steelers: Devin Bush, LB, Michigan
Bush isn't that far off athletically from Devin White with his sideline-to-sideline range and coverage ability, only a little smaller (5-11, 234 pounds). The Steelers moved up for a player they should hope can give them same front-seven impact as Ryan Shazier, who is similarly sized.
BIG E Says: Oh sh*t, here we go again…the Steelers manage to restock their key defensive positions every single year with elite talent. We are going to need two more Nick Chubbs to keep Devin Bush from hurting all of our RB's. Maybe Bush will be out of shape and can't handle the chase all day long…
11. Cincinnati Bengals: Jonah Williams, OT, Alabama
Williams is a strong pass protector who also is big and powerful enough (6-4, 302 pounds) to pave the way in the running game. He is a boost to both Joe Mixon and Andy Dalton as an immediate starter on the right side opposite Cordy Glenn, not to mention a major upgrade from Bobby Hart.
BIG E Says: I was not a fan of Jonah Williams and did not consider him a true first round talent. The Bengals have swung and missed on some major high round OL talent over the last 5 years…this smells like another one could be in the offing.
12. Green Bay Packers: Rashan Gary, DE, Michigan
Gary, a versatile defender, will produce better in Mike Pettine's base 3-4 than he did with the Wolverines. Gary uses his hands, power and big frame (6-4, 277 pounds) to occupy run-blockers and has untapped pass-rush upside. He adds to Green Bay's offseason edge haul along with Za'Darius Smith and Preston Smith.
BIG E Says: Good thing Green Bay got the Smith's in Free Agency, because they are going to be very disappointed when Gary hits the field as a starter. My opinion was made clear in my Bold Prediction #5 where I lay out the case for Rashan Gary being FAKE NEWS. He is a second round talent. Period. All you need to do is look at his stats, compare them to Ed Olivers, and ask yourself how these two players were picked within 3 slots of eachother…dear god. Green Bay may have lost too many of their brilliant talent evaluators, because this would represent a rare misstep by this normally excellent franchise.
13. Miami Dolphins: Christian Wilkins, DT, Clemson
The Dolphins get a versatile lineman to help Brian Flores rebuild their front. Wilkins (6-3, 315 pounds) can line up everywhere and is equally effective stopping the run outside and getting to the quarterback inside. He is a Patriots-like pick for an AFC East rival.
BIG E Says: Love this kid, very jealous of the Dolphins here. Versatile, strong, fast and an incredible leader in the locker room. Great value at this slot and proves that just because he was falling in mock drafts recently doesn't mean that NFL teams are stupid. Unless they are Oakland or the NY Football Giants.
14. Atlanta Falcons: Chris Lindstrom, OG, Boston College
Lindstrom (6-4, 308) made a strong first-round case late in the process as his athleticism started to stand out vs. other interior players in this class. The Falcons did sign James Carpenter and Jamon Brown at guard, but Lindstrom is bound to start right away in their zone-blocking scheme. His power as a run-blocker is also underrated.
BIG E Says: Atlanta needs to revive their run game and Lindstrom is a great piece. Instant starter, versatile and naturally strong. Has nasty attitude. Exactly what you want. Some are saying this was too early for him, but you can just ignore that. Nice job Atlanta.
15. Washington Redskins: Dwayne Haskins, QB, Ohio State
The Redskins got their guy by staying put to find an alternate, longer-term solution with their veteran quarterback situation in flux. Haskins, a Maryland native, cemented his draft stock late in the Buckeyes' season when he had some jaw-dropping games with his big arm and downfield accuracy. He has ideal size (6-3, 231 pounds) as a strong pocket passer with limited athleticism.
BIG E Says: Perfect fit and now he will have the enormous chip on his shoulder the he will need in order to reach his full potential. Grew up a Giants fan…but you can't account for incompetence. And so he goes to a division rival where he can destroy the Giants twice a year forever.
16. Carolina Panthers: Brian Burns, DE, Florida State
The Panthers address their biggest need with a pure edge-rushing steal. Burns had 10 sacks and 15.5 tackles for loss in his final Seminoles season. He has been a first-rounder since he arrived bulked up (6-5, 245 pounds) without showing a drop-off in his explosiveness.
BIG E Says: Not a perfect fit everywhere, but great value at this slot and Carolina believes his physical size limitations are not going to be an issue. Yet to be proven.

17. New York Giants: Dexter Lawrence, DT, Clemson
Lawrence is a textbook inside run-stuffer with ideal size (6-4, 342 pounds), but he can be much more than that with his ability to move around and engulf pass protectors. He likely will start on the right side of the Giants' three-man front.
BIG E says: Probably the right slot range for Lawrence, who is an old school fatty run stuffing 2-gapper. However, the league is moving away from this body type and New York should have taken Montez Sweat here because he is by far the more valuable piece and the more gifted player. Raging inferno Part II…
18. Minnesota Vikings: Garrett Bradbury, C, N.C. State
At 6-3, 306 pounds, Bradbury has the size, power, smarts and athleticism to anchor an offensive line as a strong starter for a decade. He allows the Vikings to move Pat Elflein to upgrade left guard after signing Josh Kline for right guard. This is a great boon for both Dalvin Cook and Kirk Cousins.
BIG E Says: A clear need and BPA for the position. But boring as hell.
19. Tennessee Titans: Jeffery Simmons, DT, Mississippi State
The Titans think more about 2020 here, given Simmons is recovering from a torn ACL he suffered in pre-draft workouts. They also had to feel confident Simmons' off-field trouble is in the past. When healthy, he has the explosiveness to wreak plenty of havoc inside with good coaching from Mike Vrabel and Dean Pees.
BIG E Says: No surprise here. Mike Vrabel has probably been pounding on the table for months for this kid and he is exactly right. A Top 5 talent drafted at 19? Incredible value to boot. Red shirt year, but who cares?
20. Denver Broncos: Noah Fant, TE, Iowa
Fant (6-4, 249) is a nightmare matchup as receiver with his amazing athleticism. While he needs to work on his run-blocking be trusted regularly inline, Fant can be a special field-stretching target, at first working well for Joe Flacco, playing well off young wideouts Courtland Sutton and Daesean Hamilton.
BIG E Says: John Elway couldn't identify a franchise QB if Baker Mayfield walked up and rang his doorbell…and so after bringing in an aged and broken down Joe Flacco to start at QB, he is now forcing picks to provide cover for this shit show of a quarterback. So he is now compounding his mistakes trying to adjust. And he could have had his pick of the entire WR class but instead takes the #2 or #3 best TE in the first round! Moron!
21. Green Bay Packers: Darnell Savage Jr., S, Maryland
Savage shot into the first round because of his speed, athleticism and versatility to play either safety or nickel coverage, if needed. He'll likely start next to big free-agent addition Adrian Amos as more interchangeable interior cover men.
BIG E Says: Great player, but way too early. Clearly Green Bay felt like they were playing with house money here, but they completely botched the first pick earlier in the round. Savage is going to be an excellent player, but value her sucks.
22. Philadelphia Eagles: Andre Dillard, OT, Washington State
The Eagles get their successor to Jason Peters to protect Carson Wentz's blindside. Dillard's athleticism was on full display in an impressive Combine to prove that, at 6-5, 315 pounds, he is the smoothest pass protector in this class.
BIG E Says: Great need fit here. Dillard is not for everyone, but the Eagles are going to have a gaping hole when Peters retires and Wentz is looking fragile so needs youth protecting him.
23. Houston Texans: Tytus Howard, OT, Alabama State
The Texans badly needed to address left tackle after allowing Deshaun Watson to be sacked a league-high 62 times last season. After Dillard went, they jumped on Howard (6-5, 322 pounds), whose athleticism and quick feet were still evident against small-school competition. He needs a little technique polish but can end up being an all-around rock for many seasons.
BIG E Says: I am speechless. And so is the entire Texans fan base. They have been making head-scratching picks for several years…yuck. At least one round too early, if not more.
24. Oakland Raiders: Josh Jacobs, RB, Alabama
The Raiders move forward from Marshawn Lynch and Doug Martin with a promising three-down option. Jacobs (5-10, 220 pounds) is the smartest and most complete feature back in this class. There's a bit of Ezekiel Elliott in him. Jacobs runs with great vision and power and is equally elusive as an outside runner and receiver.
BIG E Says: Burn baby burn, Disco Inferno…Burn baby burn!
25. Baltimore Ravens: Marquise Brown, WR, Oklahoma
The Ravens wisely get a flashy field-stretcher to help Lamar Jackson. "Hollywood" plays bigger than his size (5-9, 166 pounds) with elite vertical speed and great quickness coming in and out of routes. Brown, Antonio's cousin, should be recovered from his Lisfranc surgery in time to rev up for most of the offseason program.
BIG E Says: I called this position for the Ravens at this pick. However, I was not expecting them to take this waterbug. Do they think they are the Steelers now? Jackson needs guys that can get up and get the ball in contested situations. He is not a nuanced enough QB to expect to hit Brown wide open every play. They will double Brown every time!

26. Washington Redskins: Montez Sweat, DE, Mississippi State
Sweat crushed his Combine workouts, running the 40-yard dash in 4.41 seconds and recording a vertical of 36 inches, which is ridiculous at his size (6-6, 260 pounds). He translates that into relentless edge pursuit of the passer. Greg Manusky will put him in positions to produce in his 3-4 right away opposite Ryan Kerrigan.
BIG E Says: Another brilliant move by Washington to move up and snag a falling Top 5 talent. Did they tie up Dan Snyder and stuff him in a closet last night? It worked wonders if they did.
27. Oakland Raiders: Johnathan Abram, S, Mississippi State
Abram (5-11, 205 pounds) is a physical run-defender with some untapped coverage playmaking potential in the vein of Landon Collins. He can operate well cleaning up in Paul Guenther's scheme and should easily start over disappointing 2016 first-rounder Karl Joseph at strong safety alongside big free-agent pickup Lamarcus Joyner.
BIG E Says: Finally a pick that makes sense. Idiots. It's like their GM is a guy who just used to be a NFL Draft talking head…
28. Los Angeles Chargers: Jerry Tillery, DT, Notre Dame
The Chargers needed another pass-rusher inside to better complement what Joey Bosa and Melvin Ingram do on the outside. At 6-6, 295 pounds, Tillery was a beast as a three-technique in college, and he backed that up with a stellar Combine. He matured with his play and temperament to unleash his quarterback-attacking skills in his final season with the Irish.
BIG E Says: What a ridiculous perfect fit, and paired with Bosa and Ingram? Damn boys, that's niiiicccceee. Perfect value at this slot too.
29. Seattle Seahawks: L.J. Collier, DE, TCU
The Seahawks needed to replenish themselves on the 4-3 edge after trading away Frank Clark. Collier is a powerful rusher who can slide inside to be a force there on passing downs.
BIG E Says: UGH I hate Seattle…they stole one of my favorite guys like they do every damn year. He's going to be good and the Hawks will put him in good situations to reach his potential.
30. New York Giants: Deandre Baker, CB, Georgia
Baker is a smart, physical, press coverage presence, which helps him compensate for a lack of explosiveness. He backed up his size (5-11, 193 pounds) with good speed at the Combine. He should start at left corner right away opposite Janoris Jenkins.
BIG E Says: I smell smoke… do you smell that too? Baker certainly has been hyped to the max for over a year but he's got some limitations that a CB at this slot should not have. Another Gettleman special!
31. Atlanta Falcons: Kaleb McGary, OT, Washington
McGary shot up the board after proving to scouts he could match his massive frame (6-7, 317 pounds) with some power and explosiveness. He is athletic enough to start right away at right tackle, replacing released Ryan Schraeder. The Falcons double up on blocking after taking another late riser in Lindstrom earlier in the round.
BIG E Says: I am not sure what to think here. McGary is a late 2nd to mid 3rd round talent. Any time you have to convince scouts you are a complete player is a bad sign. Could have been available in the 2nd easily and they could have taken any of the remaining great defensive talent. Miss.
32. New England Patriots: N'Keal Harry, WR, Arizona State
With Rob Gronkowski retiring, the Patriots go for a different kind of big (6-4, 216 pounds) matchup nightmare through the red zone. He can also provide another strong intermediate-to-deep threat for Tom Brady playing off the smaller, quicker Julian Edelman.
BIG E Says: Oh Billy Boy…you fell in love with Josh Gordon didn't you? And you asked your scouts to find you a CLEAN and SAFE version of Gordon. And walla…he magically appeared.